This site is hosted by endrop, a company that promises a personal service for all your web hosting needs.

Featured Site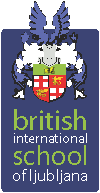 British International School Ljubljana is a new venture planned to open in September 2008. The school builds on the best of British and international systems to provide a modern, relevant and appealing education, which maintains a careful balance between tradition and innovation. Visit their website at http://www.bis-lj.com for further information.
Businesses and Services

http://www.bis-lj.com British International School Ljubljana
http://www.shawcrossbligh.com Shawcross Bligh tutors for all of south west London

Financial Services

Featured Links

Travelex - Save money on foreign exchange by contacting Travelex and and quoting Slovenian Properties Ltd

Merchant Account Credit card and merchant processing service. Allow your business to expand by accepting credit cards. Fast and easy setup.

Media & General

Hotels and Holiday Services

Featured Links

Lieber Penzion - a family-owned private hotel, Lieber Penzion is located near to Brnik airport, Ljubljana, the capital city of Slovenia. It is our pleasure that you chose our hotel for your stay in the country on the sunny side of the Alps - Aleksander Lieber.

National Car Rental Slovenia - mention SPL when renting your car and you will receive a discounted rate. Gold service clients will receive a 30% discount on car hire.

Hotel Lek, Kranjska Gora - this beautifully sited hotel gets wonderful reviews from its guests. In fact some people have been returning every year for over 30 years.

Other Countries

Featured Links

Find Property Europe - Pan european real estate directory

European Real Estate Directory - Europe's real estate directory

Tourism

Travel

Sports

Featured Links

Intersport Bernik sport equipment hire/shop in Kranjska Gora

Navacos NAVACOS, a trekking and hiking specialist - arranges all your trekking tours in Slovenia

http://www.sednjek.si Tourist Agency in Kranjska Gora including watersports, hiking, mountaineering
http://www.bargain-skiing-holidays.co.uk Bargain Ski Holidays - A specialist directory of providers of bargain ski and snowboarding holidays in chalets, apartments and hotels around the world.
http://www.xtc-paragliding.com xTc Paragliding - Slovenia is the backbone of xTc paragliding. We have been operating here for several months a year for for many years. We KNOW we are the most experienced paraglider guides in the country so if you want to fly the best sites EVERY day, then we can offer you the trip you want!



Latest Tip
The season for winter sport is with us! Intersport Bernik is the place in Kranjska Gora for ski hire, all equipment requirements and every winter sporting need. Visit their web site at Intersport Bernik to arrange your winter sporting needs. If you have young children but wish to ski on you own you can leave them in the care of Intersport's instructors/animators. They will keep them safe and entertained and they can also organise lunch for them. This is available for children from age 3.
The Bled Shuttle is now meeting the later Whizz Air flights. Prices start at €13 per person to Bled. Visit the Bled Shuttle web site for more information on timings and destinations. Also read our latest Newsletter and find some reasons to be cheerful about buying in Slovenia now!


SPL is not responsible for the content of external internet sites

Copyright 2004 - 2020 Slovenian Properties Limited. All Rights Reserved
Contact address: The Coach House, Speltham Hill, Hambledon, Hampshire PO7 4RU, UK