This site is hosted by endrop, a company that promises a personal service for all your web hosting needs.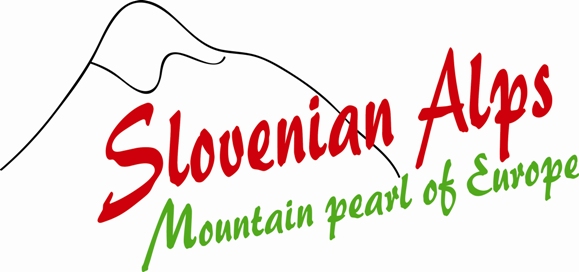 WHY CHOOSE A TREKKING HOLIDAY IN THE SLOVENIAN ALPS?
Find out more about this Alpine gem and solve your next holiday destination…. SLOVENIA: A compact country with the diversity of the whole of Europe: mountains, valleys, forests, coastline, rivers and lakes, caves, flora and fauna, folklore and outdoor pursuits. With a population of 2 million and borders to Italy, Austria, Hungary and Croatia, Slovenia remains unspoiled and mainly rural.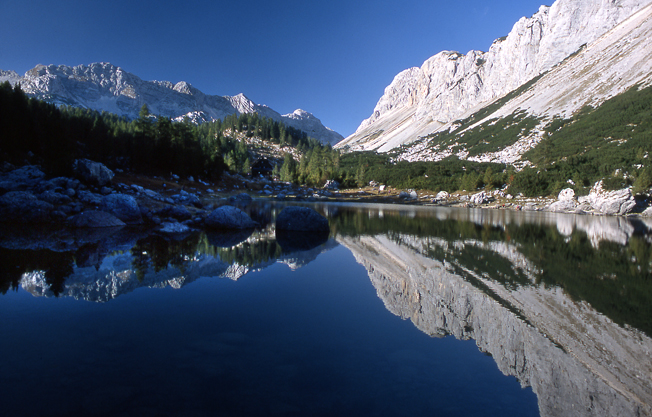 Lake Dvojno - just one of the fabulous sights you can see on our trekking holidays
WHY MOUNTAIN PEARL OF EUROPE?
Spend years looking for the pearl of European trekking or read on, to discover that it's here in the Slovenian Alps. Our holidays are based in the Triglav National Park, one of the largest National Parks in Europe. It provides an adventure playground for trekking with opportunities to explore history and early civilisation, view alpine plants and animals and see Slovenia from the peak of its highest mountain, Mount Triglav. Mountain Pearl of Europe is a trade mark of Navacos agency, which is passionate about sharing the beauty, history and traditions of it's National Park and offers 4 individual seven -day tours for groups of up to 15 people. All tours are led by a highly qualified guide, and include accommodation in mountain huts/hotels and transfers to and from the airport. They each start from the same alpine hut high in the spectacular mountains above Lake Bohinj. The tours provide a variety of experiences:
TOUR 1 - THE LEGEND OF ZLATOROG: good for families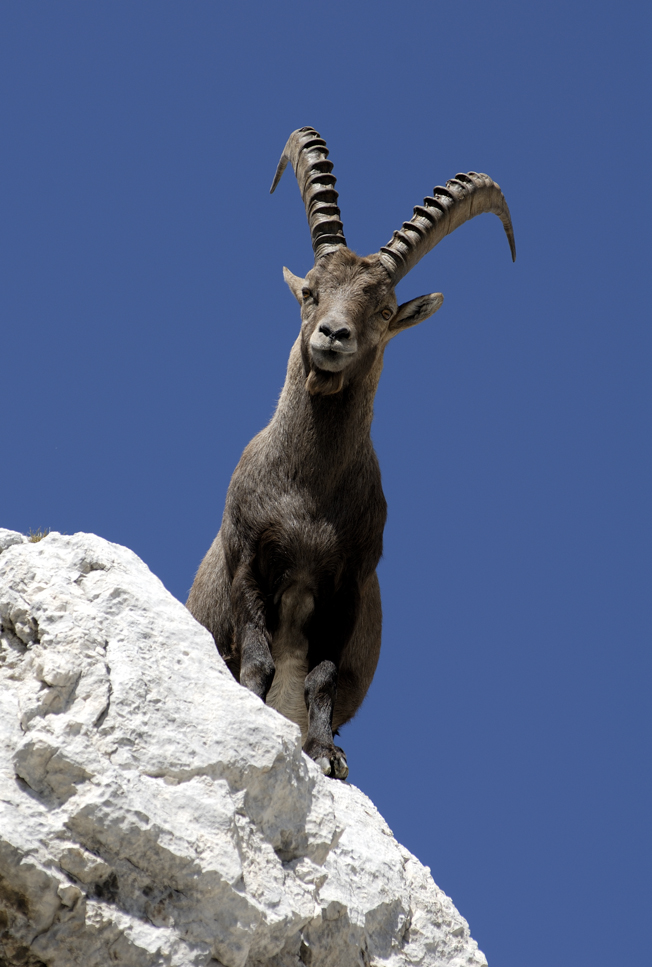 Zlatorog is a mysterious white, golden horned goat, whose legend is explored in this family tour. It is not physically or technically demanding, comprising of day tours making it suitable for families with children over 10 years of age.
TOUR 2 - THE SUMMIT OF SLOVENIA: good for experienced trekkers/mountaineers
From the physical exertion and the thrill of reaching the summit of Triglav (2864m), to tasting Alpine cheese and seeing spectacular scenery and edelweiss, this tour will take your breath away.
TOUR 3 - A FAREWELL TO ARMS: good for History lovers
Following in the footsteps of soldiers on the frontline in WW1, history lovers with some physical endurance but no technical mountaineering experience, will enjoy these treks. A welcome break to the Kobarid Museum offers the opportunity to visit the "Best European Museum in Europe 2003"
TOUR 4 - JULIAN ALPS TO THE ADRIATIC SEA: good for everyone!!:
This tour encompasses the diversity of Slovenia, taking in the thrill of the mountains and exploring the coastline, with the added opportunity to gather salt following traditional methods on the ancient saltpans.
So, all that's left, is to choose which tour suits you and your family best, and Mountain Pearl of Europe will do the rest. For further information please see our web site www.slovenianalps.com or contact us:
NAVACOS, a trekking and hiking specialist
Tel: +386 1 510 62 97/, 510 62 90
Fax: + 386 1 510 62 95
e-mail: Navacos
website http://www.slovenianalps.com/
Posted on 4 March 2007.



Latest Tip
The season for winter sport is with us! Intersport Bernik is the place in Kranjska Gora for ski hire, all equipment requirements and every winter sporting need. Visit their web site at Intersport Bernik to arrange your winter sporting needs. If you have young children but wish to ski on you own you can leave them in the care of Intersport's instructors/animators. They will keep them safe and entertained and they can also organise lunch for them. This is available for children from age 3.
The Bled Shuttle is now meeting the later Whizz Air flights. Prices start at €13 per person to Bled. Visit the Bled Shuttle web site for more information on timings and destinations. Also read our latest Newsletter and find some reasons to be cheerful about buying in Slovenia now!


SPL is not responsible for the content of external internet sites