To see our privacy policy with respect to the display of Google ads please go to our Terms and Conditions page.
This site is hosted by iNETFX, a company that promises a personal service for all your web hosting needs.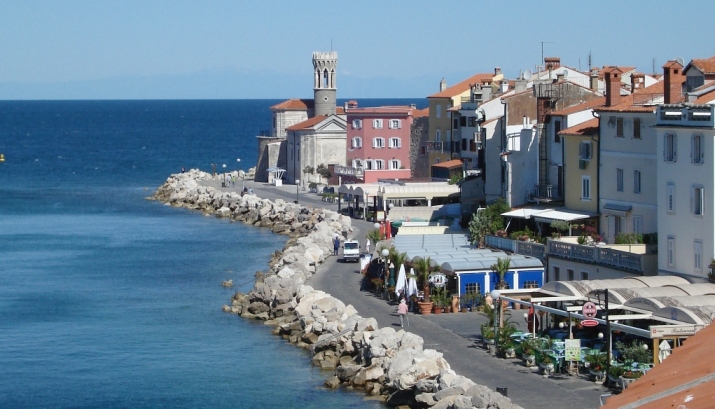 Springtime in Piran
Considering buying or renting real estate property in Slovenia?
Slovenian Properties Limited (SPL) deals solely in marketing real estate for sale or rental in Slovenia and Croatia, so we are the natural first point of contact if you are interested in real estate in this market. Unlike other sites specialising in Slovenian real estate, we are not controlled by, nor are we owned by, any estate agents, we are therefore in a position to give truly impartial advice.
We have a large portfolio of real estate for sale and for holiday rent available in Slovenia and Croatia written by native English speakers which we invite you to browse so that you may compare the different regions and prices at your leisure. Purchasing a property in Slovenia or Croatia has never been simpler and is certainly no more complex a process than buying in the UK. The English speaking agents on this web site will be delighted to look after your needs and to guide you through the buying steps. The process is also explained in the buying in Slovenia section on the web site and this information is supplemented from time to time by articles written by the agents in the newsletter section of our site.
Our aim is to maximise the number of real estate properties presented to you, and to minimise your costs by bringing you into direct contact with the agents in Slovenia and Croatia, avoiding the need to engage costly intermediaries.
Slovenian Properties' Gold Service
If you would like a more personalised service to help you select a suitable real estate property and to guide you through the buying process, please contact us at sales@slovenianproperties.com and ask for our Gold Service. Gold Service customers also benefit from access to our recommended management agency and legal services.
Partners and other useful Links
SPL has many partners and links to other organisations offering a wide range of services. Click on Links to useful Sites on this page, or click here Links to access these useful contacts.
Holiday Lets
Slovenian Properties is pleased to announce a further venture, offering a selection of fine villas and apartments for rent during the holiday seasons. You can read about these properties on our Rental page.
Changing Money for your Purchase in Slovenia and Croatia
When you have chosen your real estate property to buy in Slovenia or Croatia you will need to transfer money into the country. Slovenian Properties are partnered with Travelex International Payments who are able to give highly competitive rates and fast transfer times for SPL customers. Click on the link below to find out more about the Travelex International Payments service.

Or visit our Buying page on our web site for more details of how to transfer money using Travelex International Payments.
Find out more about Slovenia
Slovenia is a small country, but one that encompasses a great variety of environments ranging from the cosmopolitan mix of ancient and modern that is Ljubljana, to the spectacular Alpine ranges in and around the Triglav national park, to the sophisticated Adriatic coast at Portoroz and along the beautiful Croatian shores. To find out more about Slovenia click on about Slovenia. For links to lots of other useful sites, some offering specially discounted deals for Slovenian Properties Ltd users, visit our Links Page by going to the About Slovenia page or by clicking on links to useful sites. And to access books and maps about Slovenia access our catalogue by clicking on books about Slovenia. The 2 most popular general books about Slovenia are:
Available Properties
To find out more about a selection of properties currently available in Slovenia and Croatia, click here and to get the most recent updates on this exciting market click on Latest News to the left of the screen or click here. And for opportunities to invest in a range of property portfolios in Europe try our link to 4:you - property partners.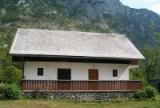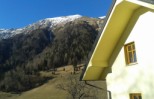 Latest Tip
The season for winter sport is with us! Intersport Bernik is the place in Kranjska Gora for ski hire, all equipment requirements and every winter sporting need. Visit their web site at Intersport Bernik to arrange your winter sporting needs. If you have young children but wish to ski on you own you can leave them in the care of Intersport's instructors/animators. They will keep them safe and entertained and they can also organise lunch for them. This is available for children from age 3.
The Bled Shuttle is now meeting the later Whizz Air flights. Prices start at €13 per person to Bled. Visit the Bled Shuttle web site for more information on timings and destinations. Also read our latest Newsletter and find some reasons to be cheerful about buying in Slovenia now!

Special Promotions

SPL Partners
SPL partners with the Business Center in Ljubljana
Slovenian Properties Ltd is pleased to announce that is has partnered with The Business Center in Ljubljana - "Your Office in the City" for all your business needs when visiting Slovenia. Visit the Business Center page on our website at the Business Center page for further details.

SPL is not responsible for the content of external internet sites

Copyright 2004 - 2016 Slovenian Properties Limited. All Rights Reserved
Slovenian Properties Limited is a Private Limited Company, Registered in England and Wales, Company No. 5105291
Registered address: The Coach House, Speltham Hill, Hambledon, Hampshire PO7 4RU, UK